Each year, the Academy of Motion Picture Arts and Sciences recognizes excellence in the motion picture industry. Hundreds of millions of movie fans turn in to watch the glamorous ceremony as members of the academy are awarded an Oscar statue. Listed below are this years' Best Picture nominees and where to see them before the Academy Awards show.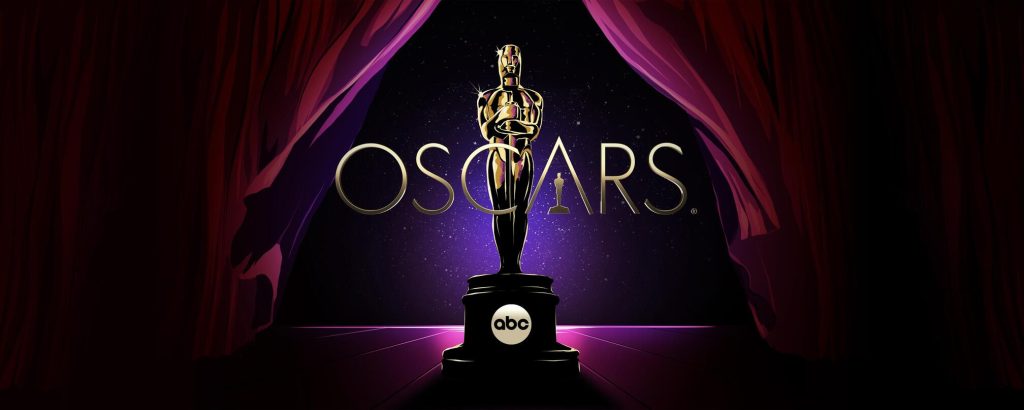 2022 Oscar Awards
The 2022 Oscar Nominations Announcement took place on February 8, 2022. The 94th Oscars will be held on Sunday, March 27 in Hollywood and will be televised live worldwide on ABC at 2PM HT. Co-hosting the 2022 Oscar awards show is Regina Hall, Amy Schumer, and Wanda Sykes.
2022 Oscars Best Picture nominees
(Listed alphabetically by film name)
BELFAST. Laura Berwick, Kenneth Branagh, Becca Kovacik and Tamar Thomas, Producers. Film Synopsis: Nine-year-old Buddy's life in Belfast in 1969 is filled with his close-knit family, music, the magic of movies and a crush on a classmate, but as the Troubles encroach on his neighborhood, his parents must decide whether to remain in their home or move abroad.
CODA. Philippe Rousselet, Fabrice Gianfermi and Patrick Wachsberger, Producers. Film Synopsis: A tight-knit deaf family in a New England fishing village contends with change when 17-year-old Ruby, a Child of Deaf Adults (CODA), is encouraged to pursue her love of music and embark on a path of her own.
DON'T LOOK UP. Adam McKay and Kevin Messick, Producers. Film Synopsis: Two astronomers scramble to warn mankind of an approaching comet that will destroy planet Earth but instead find themselves battling the apathy and self-interest of everyone they approach.
DRIVE MY CAR. Teruhisa Yamamoto, Producer. Film Synopsis: Yusuke Kafuku, a stage actor and director, is happily married to Oto, a screenwriter. Oto suddenly dies, leaving behind a secret. Two years later, Kafuku, still unable to fully cope with the loss of his wife, receives an offer to direct a play at a theater festival and drives to Hiroshima.
DUNE. Mary Parent, Denis Villeneuve and Cale Boyter, Producers. Film Synopsis: Paul Atreides, a young man haunted by prophetic dreams and fated for greatness, is the son of a brave ruler and a warrior priestess. When his family is placed in charge of the desert planet Arrakis, Paul must defend his family's stewardship of the world's most valued resource.
KING RICHARD. Tim White, Trevor White and Will Smith, Producers. Film Synopsis: Armed with a brazen plan, Richard Williams is determined to write his daughters into history. Along with his wife Oracene, Richard guides their young daughters, Venus and Serena, on their path to changing the sport of tennis and the world forever.
LICORICE PIZZA. Sara Murphy, Adam Somner and Paul Thomas Anderson, Producers. Film Synopsis: Fifteen-year-old Gary Valentine, at the tail end of his career as a child actor, instantly falls in love with twenty-something photographer's assistant Alana Kane. Despite their age difference, Alana is attracted to the sincere Gary, and the couple's friendship deepens during their adventures in the San Fernando Valley in the early 1970s.
NIGHTMARE ALLEY. Guillermo del Toro, J. Miles Dale and Bradley Cooper, Producers. Film Synopsis: Stan Carlisle escapes his troubled past by joining a traveling carnival and ingratiating himself with its denizens, including a mind-reading duo and a winsome performer. Stan then reinvents himself again as a high-society psychic, and plots to con a tycoon with a mysterious psychiatrist, who proves to be his most formidable opponent yet.
THE POWER OF THE DOG. Jane Campion, Tanya Seghatchian, Emile Sherman, Iain Canning and Roger Frappier, Producers. Film Synopsis: In 1920s Montana, charismatic but caustic rancher Phil Burbank inspires fear and awe when his kindly brother brings home a new wife and her teenage son, who is taunted mercilessly by Phil because of his gentleness and intellect. Phil continues to torment them both until he finds himself exposed to the possibility of love.
WEST SIDE STORY. Steven Spielberg and Kristie Macosko Krieger, Producers. Film Synopsis: In 1957, the Puerto Rican gang the Sharks clashes with the Jets, a gang of white youths, over control of San Juan Hill on Manhattan's West Side, even though the neighborhood will soon be demolished. As the violence escalates, Maria and Tony find love despite their differing backgrounds and strive to realize their dream of a peaceful future together.
Here is link to the complete list of all Oscar nominees in all categories. More info: https://oscars.org/
Where to see the Oscar Best Picture nominees
Some of the movies are available for purchase on DVD for around $15. Search for the film title online via IMDb: Ratings, Reviews, and Where to Watch Movies & TV Shows or Rotten Tomatoes: Movies | TV Shows | Reviews.
Hawaiʻi State Libraries have some movies on DVD or to stream via Kanopy: Stream Movies (librarieshawaii.org). However, not all movies are available and waiting lists can be lone. So if you don't mind waiting until after the awards have been presented, the library is a good, free option.
A few local movie theaters usually show some or all of the nominated films before the awards show. When we hear about them, we'll post them below and on our calendar.
Regal Cinemas Must-See Oscar Nominees film series
Regal Cinemas (Honolulu/Dole Cannery) is hosting its Must-See Nominees film series for 2022 from March 18 to 27, with selected films available each day. Tickets are only $5.24 each.